For the first time in a while, I have released a completely new product! This is an Apple Watch focused app, that works with the new Time In Daylight tracking features of watchOS 10. Using Daylight Goals you can easily setup a goal for how much time you want to spend outside each day. It features a bunch of widget options to put around your apple watch, and even a smart stack widget.
Currently pending review already is a brand new 7 day chart widget. So now you can see how much sun you've been getting over the past week! Lots more updates are planned including streak tracking and more notification options.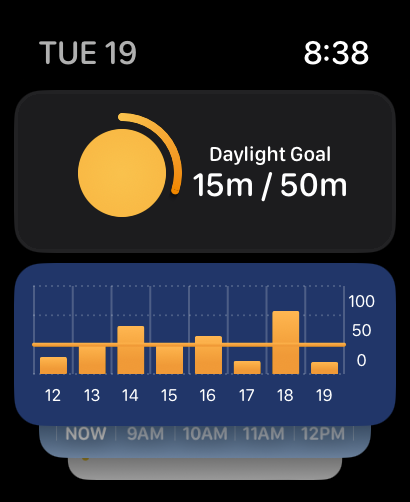 Check out more details at the Daylight Goals website, here. Or if you are ready to start tracking your sun time, download now!